Tobii Pro Lab Software, Eye Tracker for Researching Human Visual Behaviour Reseller, Distributor in Mumbai, India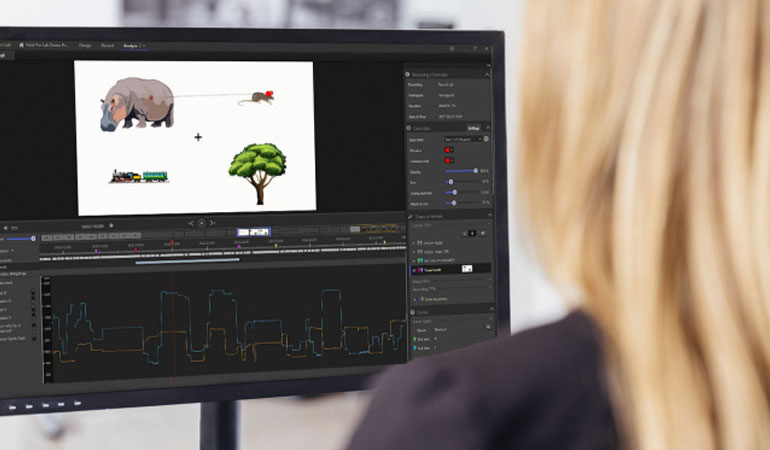 COMPLETE SOLUTION FOR SURVEYS
WITH TOBII PRO EYE TRACKERS
The Tobii Pro Lab software, together with the Tobii Pro Eye tracker hardware, constitutes a complete solution for researching human visual behaviour.
The software has a visual user interface and dedicated software features that efficiently guide and support the researcher through all phases of an eye-tracking experiment - from test design and recording to analysis.
TOOL FOR METRICS EXTRACTION
The Tobii Pro Lab Software, has tools that allow you to efficiently manage and design your research experiments carried out through the Eye tracker technology - Tobii Pro.

Tobii Pro Lab, can be purchased by purchasing a perpetual license of the software or a temporary license to use.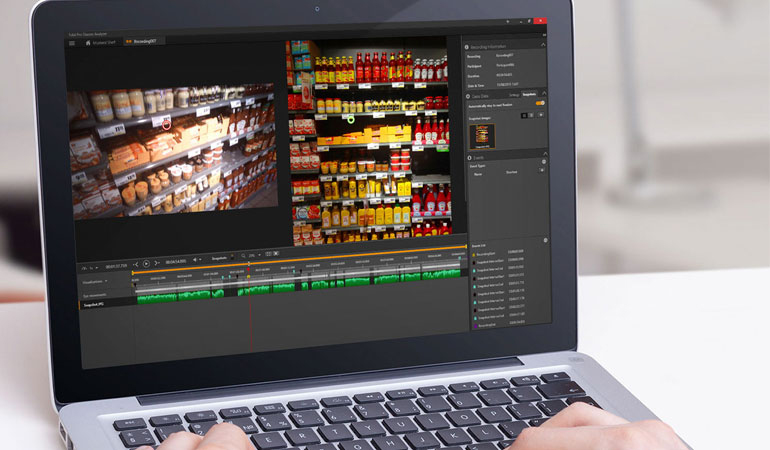 Tobii Pro Lab. Software brings efficiency to every step of your research process with a visual, functional user interface and specialized software features.

You can easily create complex experiments, collect eye tracking data, qualitatively observe and analyse individual recordings, and aggregate data for quantitative analysis and visualization - all in a single solution.
The Tobii Pro Lab Software guarantees high data quality, such as time captured in milliseconds, with precision and consistency.

Calculate areas of interest (AOI's) or metrics and visualize your data for quantitative analysis and interpretation. You can streamline your workflow by filtering and focusing only on relevant datasets to answer survey questions using behavioural coding methods.

• Heat map and observation graph views;
• Metrics based on static and dynamic AOI's;
• Task-based event metrics;
• Export of raw data and metrics with advanced options filter to export only relevant datasets.