Mobile Testing Accessory, MTA Accessory, Smartphone Eye Tracker, Eye Tracking Device Reseller, Distributor in Mumbai, India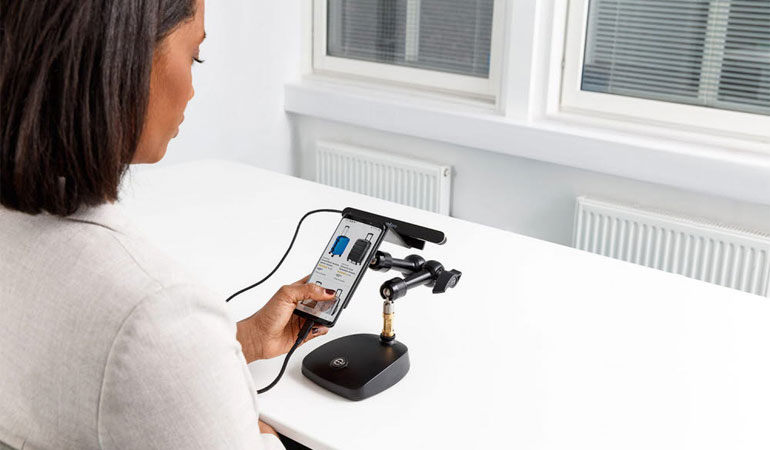 MTA ACCESSORY (Mobile Testing
Accessory)
The MTA, a unique accessory designed for use in surveys via Smartphones, is suitable for research or usability testing where you want to understand how people interact with various UI elements on a mobile device, such as when using a website or mobile app.
Particularly useful for evaluating the functionality of a design, the effectiveness of mobile advertising or brand awareness.

This accessory is used in conjunction with the Tobii Pro Nano eye tracker, which provides high quality eye tracking data and allows you to perform qualitative and quantitative studies.