Tobii Pro Glasses 3 Eye Tracker, Eye Tracking Wearable Glasses G3 Reseller, Distributor in Mumbai, India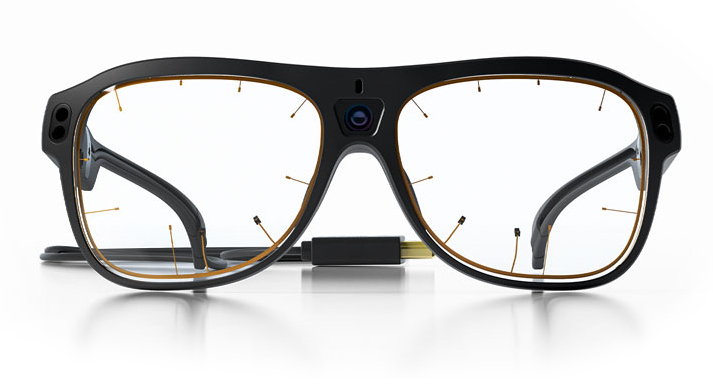 CREATED FOR THE REAL WORLD
The Tobii Pro Glasses 3 gives you the freedom to take your research further.
The scene camera offers a wide field of view, while the Eye tracking technology built into the lens creates an unobstructed view for the user. This allows tracking of wider viewing angles and provides more comprehensive data on visual attention.
HIGH QUALITY DATA CAPTURE
Built to not obstruct the user's field of vision, the Tobii Pro Glasses 3 handles natural head and body movement without sacrificing data quality. A discreet, lightweight design, similar to regular eyewear, increases the possibility of natural behavior, especially in public places or during face-to-face interaction.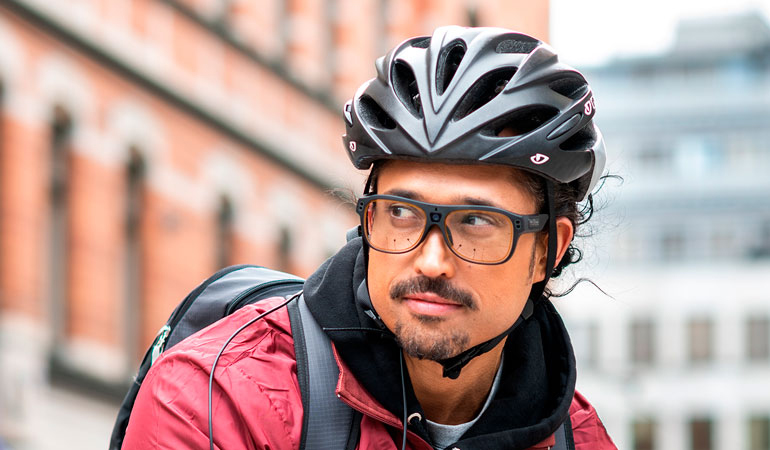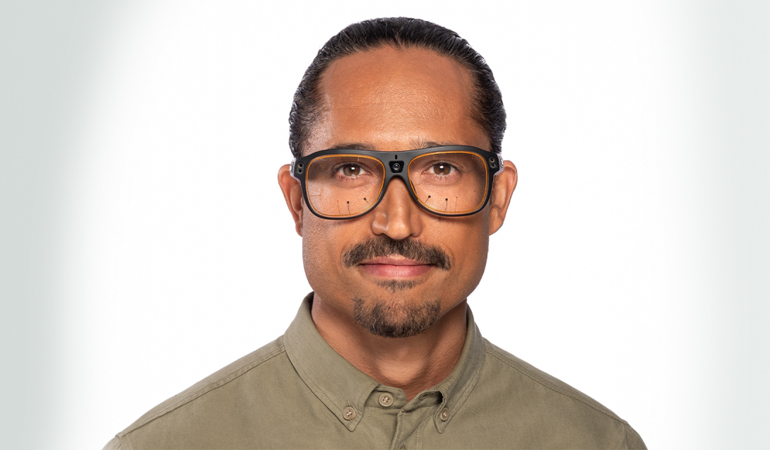 Tobii Pro Glasses 3 is designed to provide comprehensive eye tracking data at a variety of viewing angles. The integration of the illuminators and ocular cameras into the lens removes obstruction from the user's vision, while the wide-angle scene camera allows gaze data to be recorded in a wider field of view. This means the user can see more and the system can capture more, which is useful for surveys that involve tasks where participants need to look up and down regularly or if the subject covers a large area within the field of vision of the user.
NEW DESIGN: GREATER STRENGTH
Our third-generation eye-tracking eyewear is designed for freedom and confidence. We wanted to create an eye tracker that is versatile enough to handle almost any real-world search setup without sacrificing data quality or reliability.

16 illuminators and 4 ocular cameras integrated with scratch-resistant lenses.

Scene camera with a wider field of view (106°. H: 95°, V: 63°) Sturdier design with ability to fit under helmet Controller app capable of running on Android devices and Windows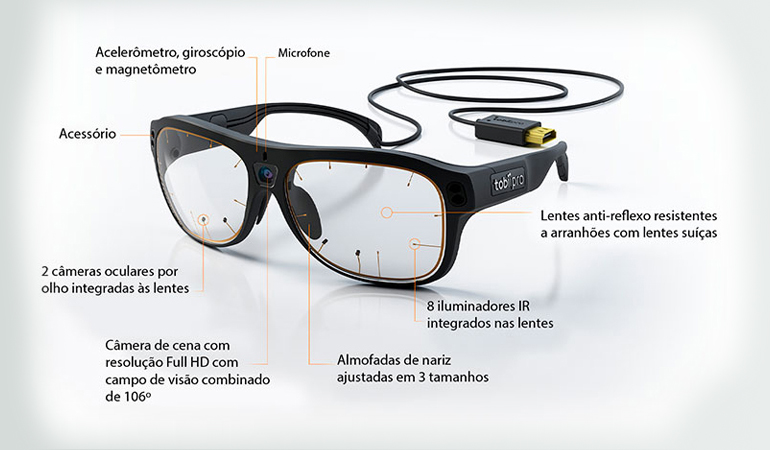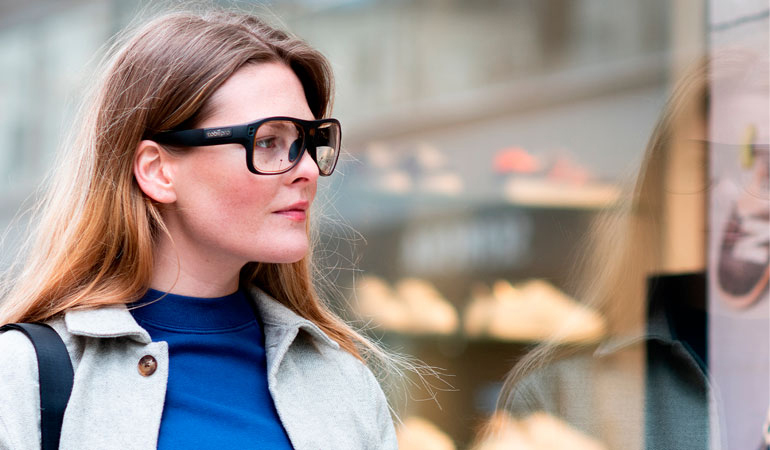 The Tobii Pro Glasses 3, is able to successfully track a large percentage of the population, regardless of eye color or shape. In addition, we provide a variety of nose protectors to ensure an optimal fit for different users and additional corrective lenses to suit people with visual impairments.
SEVERAL POSSIBILITIES OF USE
The lightweight, robust design of the Eye Tracking Glasses 3 fits well under helmets and other protective gear, allowing data to be collected in a variety of environments such as factories, construction sites, sports fields or training simulators.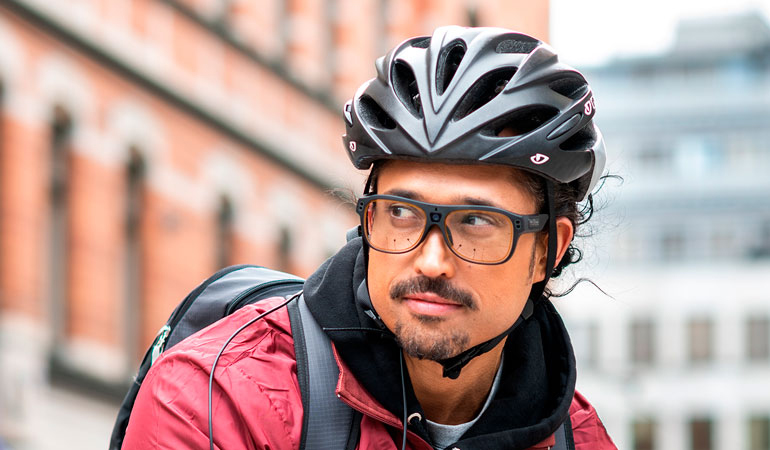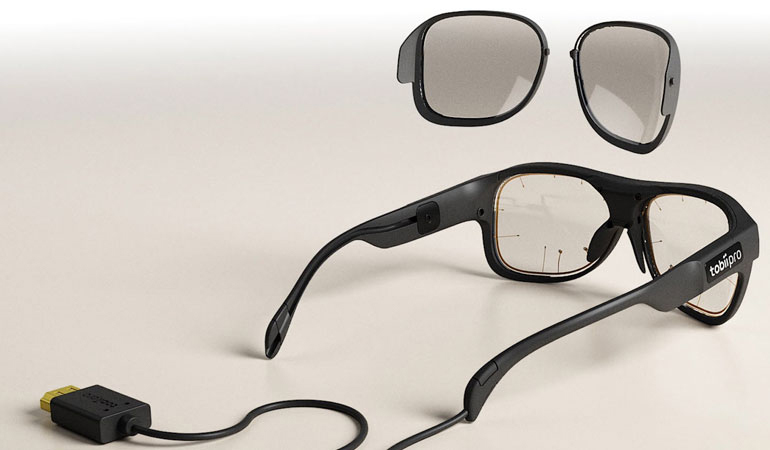 Fields of Use
• Academic Institutes • Neuroscience Studies • Market Research
• Trade / Shopper • Marketing / Advertising • Branding